"The 2 Million Dollar Marketing Secret That Will Instantly Transform Your Office Into
A Referral Generating Money Machine."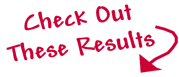 Dear Doctor,
Have you ever wondered what it takes to get new patients to flood our office?
"Broke a new record... we had 105 people show up, made 68 NP appointments, got 448 leads "
Dr. Mace R.
If you have, then I'm about to share that secret with you.
Are you ready to fill your practice with new patients and be able to do it within 30 minutes, two times a month? If you answered YES again, then you're in the right place. This report is going to change your life forever.
What's the Value of a Single Great Idea?
Good question huh? We all know that ONE 'single idea' can make you thousands, hundreds of thousands, even millions if done correctly.
Now don't get me wrong. I've tried all the stuff you've tried and have probably the same results you had. Little if any results.
So I started to search for the best way to get new patients, efficiently and effectively.
Then I finally found the best way to flood my office with new patients, get an enormous amount of possible leads and I was only spending 30 minutes a week doing this. It is that simple.
Update... A week later - had 80 shows and 41 New Patient Appointments, Dr. Mace R.
All you do is walk in, spend 30 minutes of your time telling them about chiropractic, then walk out. The rest is done by your C.A.'s. Let me give you an example.
Have you ever heard of Howard Schultz?
This is the guy that started a chain of coffee shops in the face of declining coffee sales in the U.S .!
Howard Schultz had the audacity, the crazy idea of charging $3 or more for a cup of the world's dullest and most common drink — COFFEE and serving it in a paper cup, to boot!
Now can you believe that someone would do that when you can make the same cup of coffee at home, for a lot less? Can you believe that? Why would anyone invest money with Howard and Starbucks™?
I know I wouldn't have.
And this crazy idea of Howard's came about at a time when the world was seemingly … moving "too fast for people to slow down, relax, and have a cup of coffee" … like they did in the good old days.
Now his sales are $30 billion and he's traveling the world still making deals to further expand Starbucks™ franchises, even in this recession.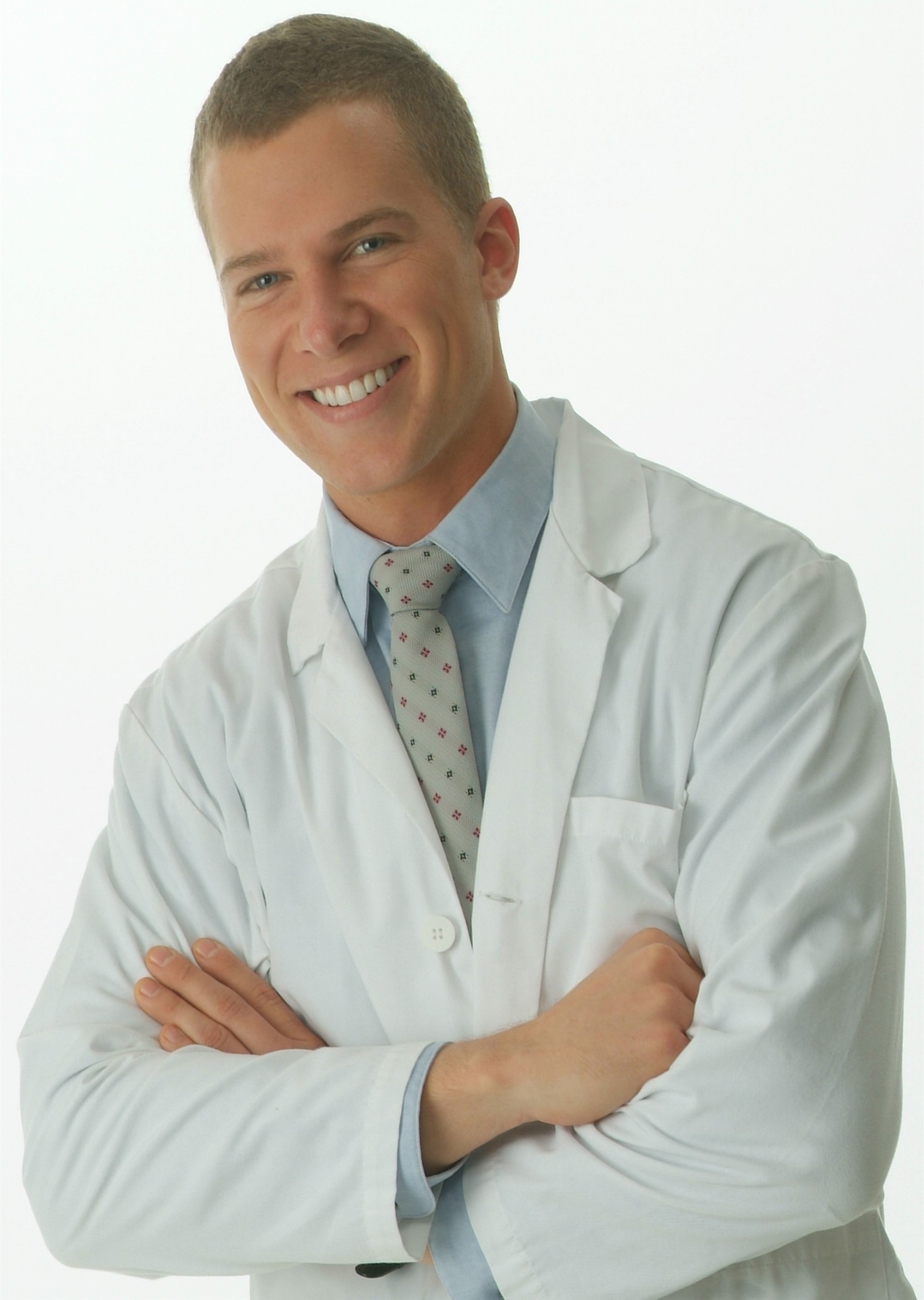 "The dinner Workshop that Dr. Erich taught me is the best marketing money I have ever spent. Every two weeks I stop into a restaurant and give a twenty minute lecture. The next day I come into my clinic and have 10-20 new patients on the schedule. It couldn't be any easier, and the patients absolutely love it!"
Dr. Adam B.
Things don't just fall into place by accident.
"A good dealmaker/marketer understands that it's his/her job to 'finesse' things into place. And that's true in any kind of business, including your chiropractic office." If you want to learn how to finesse your office into a busy, new patient referral station, then you're going to love what I'm about to tell you.
I'm going to show you how to change your life and your practice forever. I mean I'm sure you want to make a difference in the world. I am a strong believer in the "Pareto Principle", otherwise known as the 80/20 Rule, or the law of the Vital Few and the Trivial Many.
In any human activity, just a small number of factors are responsible for the "Lion's Share of Results". And that's what this is all about. Getting you the Lion's Share of new patients in your community as quickly, and as easily as possible, and without as few amounts of hassles, as possible.
For example:
20% of the salespeople earn 80% of the commissions.
20% of the authors sell 80% of the books.
20% of your daily activities generate 80% of your success and income.
This Principle certainly applies to the factors governing your practice, your life and your marketing success. You may not understand what I'm saying now, but "marketing" is the key to having a successful practice, not your adjusting techniques. Sure you have to be a decent adjuster, but it's not what makes you successful.
"Dr. Erich, Two weeks ago we had 70 people show up for our dinner workshop. Half were patients and the other half guests. 20 appointments made". Dr. Ali M.

Here's what's important . If you learn the best marketing techniques, the correct ones, the ones that work --- you'll become a "phenomenal success" at getting new patients. It really is that easy.
This report is about ONE of those MARKETING SECRETS.
This marketing secret I'm about to reveal to you is a one-of-a-kind workshop that is the 'cat's meow' when it comes to spinal health care classes. And doctor, if you aren't giving them, you're only hurting yourself. They are not hard to do, especially if you do them like I tell you to do them.
" It's the easiest thing I've ever done - I go to the resturant, give 20 minute talk... and the next day I have 15 NP appointments! "
Dr. Leonard M.
This program is so effective we've had one doctor who is scheduling up to 250 people per week for his Dinner Workshops. Another one is scheduling massive amounts of people and getting over 100 people to this Dinner Workshop and making 68 New Patient appointments.
I've had some doctors in our profession tell me, this particular way of giving a workshop - has generated so many new patients, in a month, they had to stop giving them for a month or so. Now these doctors are really no different than you. Their concern was that their waiting list was getting too long and they weren't able to keep up and when the leads are hot, they are 'hot', so get prepared.
Nice problem huh?
Enroll Now If You Want That Type Of Problem!

This exclusive, new patient, lead producing workshop is designed especially for DOCTORS like YOU who want to have an endless stream of new patients signed up and wanting their services !!!
" I had my first dinner last week,
6 people scheduled NP appointments, all 6 came in and pre-paid for 6 months of care "
Dr. John W.
What's a 'fair price' for an concrete and tested idea that can make you hundreds of thousands of dollars – and maybe even a million or two extra – every year
If you're the doctor who wants to achieve more in this profession than you ever have, make more income than your counterparts and just enjoy life, adjusting more patients easier and more effortlessly than you've ever done before, this is what you've been waiting for.
Don't worry. It works for everyone. That includes doctors who have been in practice for 30 years, or new doctors - just opening their practice. And guess what. It doesn't even matter how long you've been in practice. All you have to do is follow the instructions and it'll work.
If you've read this far you fall into the 20% that are going to make a difference and doctor that's what it's all about in our profession. Making a difference!
---CONGRATULATIONS AGAIN---
On Making the Right Decision.
"My greatest aspiration is for YOU to enjoy all the rewards my
chiropractic business has given me and to do it with simplicity."
I've found out for some doctors, doing workshops is about getting more gratification from their life's work. For others it's about having the practice they've always wanted, while for others, it's about serving the community and sharing the chiropractic story with as many people as possible.
Whatever it is for you, this workshop will help you become everything you've ever wanted to be.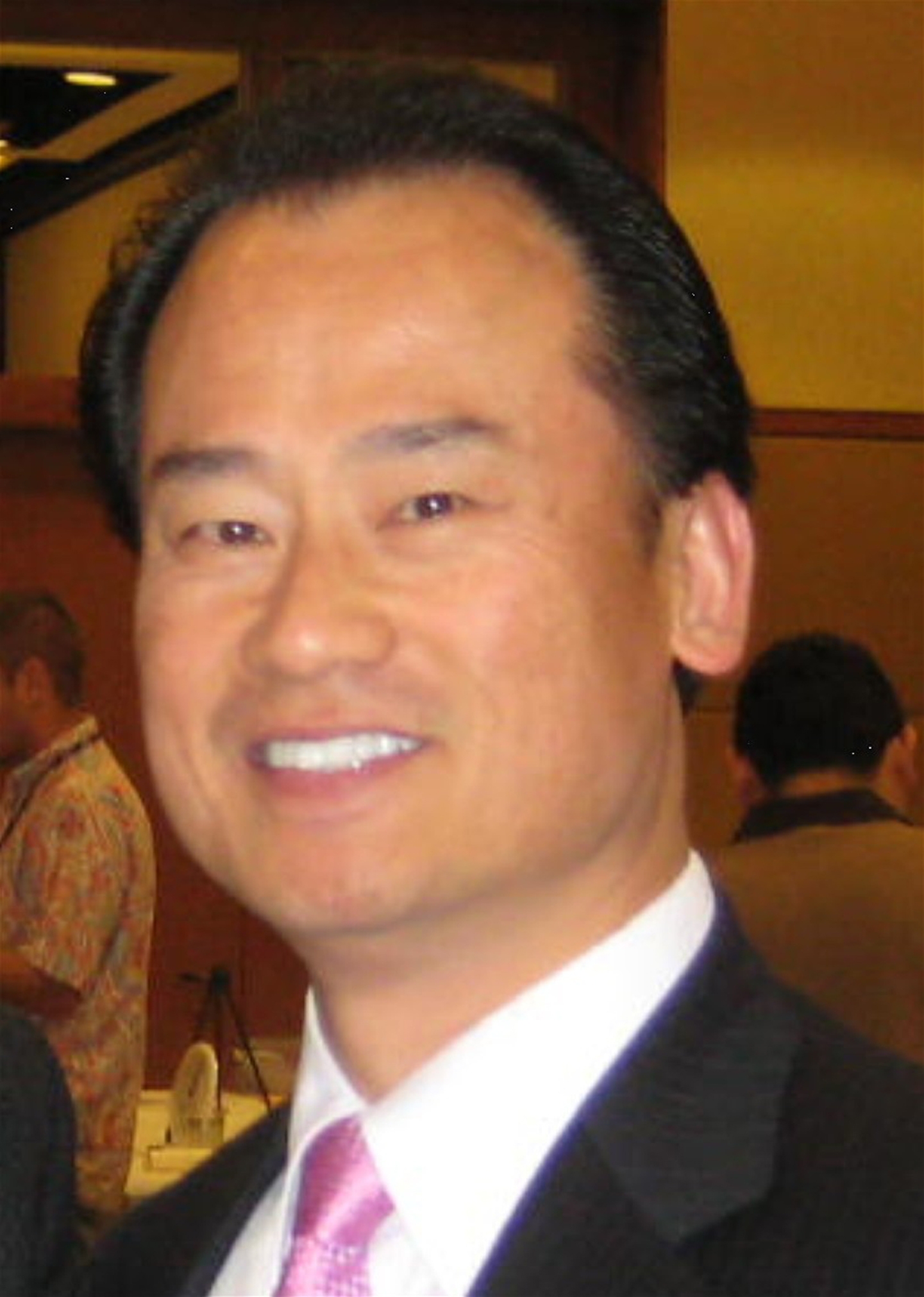 "Dr. Erich, Last Monday we had a dinner workshop. 32 new guests attended... 24 new patients scheduled. A powerful evening! Thanks for your leadership!"
Dr. L.

It was "designed" to solve the very real problem of not having a place to turn to after you've exhausted the skills of 99% of all consultants out there.

Frankly, most consultants can't take you beyond $250,000 a year in gross revenues.
I'm not like that.
I can take you as far as you want to go, but you have to be willing to follow instructions, follow a system that works and then follow through with what you've learned.
This entire Dinner Workshop system comes with my exclusive 100% money-back guarantee.
" Our patients love it, and they look forward to it - I average 50 people to the dinner and I get 10 New Patients each time "
Dr. Ron B.
Take it for a spin, try it for 4 months and then tell me it doesn't work. I insist you have the time to discover this secret for getting all the new patients you want - on demand … and actually GET PAID for your efforts.
This Dinner Workshop is not for everyone though, but then again, neither was Starbucks™.
If you want to be more successful, and load your practice with tons of newpatients, all wanting your type of care, you need this workshop. Let your patients become an advocate for you doctor. This workshop will do that.
Like I told you before, it doesn't matter where you live either. You can live in a small town or big city. It'll work anywhere. The only difference between someone that it works for and someone it doesn't is implementation.
All you have to do is get this system and implement it. That's it.
It's not rocket science.
"We had 30 people at our first dinner talk and scheduled 9 new patients. Thanks for all your help."
Perry B. DC
This workshop is unique because you can acquire 20 or 30, as high as 68 new patients in about 30 minutes, depending on the number of people that show up. It's true. My members are doing it in their offices, every two weeks and some every week, it just depends on your commitment level.
Skeptical? Let me tell you how it works.
Here's a condensed version of what happens.
You walk into a lavish, well equipped room at a local high end restaurant, which is full of potential new patients. You do a short 30 minute Power Point talk and then, if you follow the script, you say goodbye to everyone, and walk out.
That's it. Nothing more.
Your staff has set up the meeting, made the necessary follow up calls, followed up on all the leads, so all you do as the 'doctor', the guest speaker is walk in …
Then 5 minutes before start time, shake hands with all the people attendance, and especially the potential new patients, then make sure to acknowledge your current patients, Thank Them For Coming, then give your short, 30 minute power point presentation.
After that, …get out of the way and leave.
Your staff will be "trained" to do everything else. With this in place, all you have to do is give your 30 minute talk (we'll give you that too) and leave.
All the instructions, forms, sign in sheets, CD's and DVD's are in the system. All your staff has to do is follow the instructions and you're on your way to lots and lots of new patients, every other week. It's a slam dunk.
" AWESOME, It's a great way to get the information out to people "
Dr. Marc L.

You've become a celebrity, without even trying.
It's really that simple.
80% of your potential new patients will become new patients … if you follow the system and have them scheduled and screened?
Remember the Pareto Principle?
All you have to do is show up, talk and walk out.

Like I said, I have clients who are signing up 20 – 30 new patients or more, each and every time they give this workshop and they're making $25,000 - $40,000 in extra collections, each and every month.
How are they able to do that?
Easy.
They follow instructions.
"Last night we did our second Dinner Workshop and it cost $302 including tip. We had 12 people and 8 appoints scheduled. With a conservative case fee average of $2,000 per person that is approximately $16,000.00 we made and the talk took me 30 minutes and I was home in time for dinner with my family! Thanks my friend!" Dr. Craig C.
All These Workshop Secrets
are in the Dinner Workshop System.
Getting people to come to your workshop is easy, but you need to have the right tools to do the right job. If you go to the store and you decide to buy the cheaper version, hoping to save some money, then you find out it doesn't work and you go back and spend even more money buying the proper tool, where is the savings in that?
Correct. There is none. In fact, you've actually spent more than you would have if you would have invested in the original tool. The same goes for this Dinner Workshop. Invest in the right one the first time and you won't be sorry.
All you have to do is study the instructions with your staff and then do it.
Don't take this secret for granted.
It'll get you anywhere from 20 - 60 extra new patients a month or MORE.
I don't know about you, but I've personally have tried everything in the last 22 years. But nothing works like this Dinner Workshop - the correct way … and it works like "gang-busters".
This exclusive Dinner Workshop System includes DVD's of several doctors, giving you their entire recorded workshop on DVD.
Once you've seen them do it, you'll know YOU can do it.
It's not hard to do at all. We'll give you everything you need.
In fact, it's easy. All you have to do is read the instructions, make sure the staff is tuned into what you're trying to do, then do it. That's it. The rest will fall into place.
Why wouldn't you want to give one of these workshops every two weeks like they do, if you can get the same results?
" We were typically seeing 11-12 NP's per month, since we started the dinners it's been 30+ "
Dr. Eric D.

Remember-you only have 30 minutes invested each week if you follow the system, and the possibilities are unreal, so don't sit on your hands and not do this. If you're serious about your practice and you want to get busy, order this system immediately.
Every day you wait, is a day lost. And if your average case is just $2,500, you're losing a lot of money quickly and you're losing that amount, each and every week. Then you wonder why you can't pay your bills or you can't go and pay cash for some high dollar ticket item.
Wake up!
Achieving Success Without This Workshop Can Be A Grueling,
Sometimes Hopeless, Uphill Battle
Here's why…
Unlike many of the current practice building consultants, I am a practitioner, a man just like you. I know how it feels to go home at the end of the day exhausted.
I know the challenges you face…the information you have to keep up with…the stresses of dealing with staff, of getting new patients, getting those new patients to say YES to your recommendations, meeting payroll in spite of a bad month and all the other struggles you have to put up with on a daily basis.
I have overhead just like you do, so I understand.
When you invest in this phenomenal Dinner Workshop system, you'll discover ways of refining, growing, and flourishing in your practice that you would never have discovered.
"Last night Tuesday March 31st, we had another Dinner workshop, here's the stats:
66 confirmed, 42 in attendance & 21 New Patients Appointments!
All for around 500 bucks! Wow! Thanks for your Dinner workshop system!" Dr. Caleb B.
Here's a question for you. Answer it honestly.
Have you felt the astonishing FREEDOM
that comes from having your own new patient
"referral generating" business that just keeps
churning out new patients every week?
If you haven't felt that FREEDOM, you've got to get this system. It's simple to do, and it works.
After you've received your Dinner Workshop system, your once vague ideas about how to acquire new patients will become "crystallized", and your problems of a yo-yo practice will finally be solved.
If you could get an additional 60 new patients, each and every month, …on demand, …wouldn't that be worth thousands of dollars to you?
Sure it would.
In this Dinner Workshop System, I present all the "meat", with no fluff, and it's all distilled down-to-the-essence strategies, tactics and elements in simple to understand terms so you can apply them very quickly.
"Out of the 11 new patients scheduled from the last Dinner Workshop, we closed 10 for pre-pay plans " Dr. Brent K.
I'm not going to give you a 500 page manual. I'm into simplicity and therefore everything I do I give you the shortcuts to get there quicker and with less hassles.
I don't want you to invest in this system, then let it sit on the shelf.
If you're going to do that, please don't!
I want you to be super successful and you can, but first, you have to get motivated enough to follow through. If you are ready to make changes, changes that will make a difference in your life, then be my guest and order the system now!
What's a FAIR PRICE for an IDEA that can make you
hundreds of thousands of dollars every year?
Nothing like this has ever been given to the chiropractic profession, not in this simplistic form.
This system works!
There is no waiting. Once you receive it, you can and should - use it immediately!
Once you've read the instructions carefully and understand the basics, you then know how to give this 'dinner workshop', and, … everything else just falls into place.

"Dr. Erich, We did our first Dinner Workshop last night and it was a huge success! We had 34 people attend (11 active patients and 25 guests), 13 booked as new patients and we received over 80 leads! We are already working on the next one for January and are fine-tuning it to make it even better! Thanks for giving me the tools to get this going and we know it will be even more successful!"
Dr. Slater, S.
And here's a secret that should get you excited.
Once people attend one of your workshops, they'll be ready to sign up so they can come back again and again, with more and more new friends. I guarantee it.
Giving these workshops is exhilarating…and energizing. Plus your patients will WANT to refer their family and friends, once they've attended one because they get to meet the doctor in person.
Stop struggling and doing the spinal care classes.
With the energy and enthusiasm generated by a room full of people at your Dinner Workshop, you're going to be ready to share the chiropractic message with the masses.
" It creates a wonderful atmosphere between patients and myself " Dr. Henry W.
The experience is awesome!
Learn the simple and easy to implement skills …
use them wisely …
then make your dreams come true!
Your dreams are only a CLICK or a Phone Call away.
This is why I'm so excited about this special Dinner Workshop system. It's unlike any other Workshop in our profession.
If you're ready to let go of the enormous amounts of refusal, frustration, pain, agony, endless grunt-work and long spurts in your practice without new patients…you need have to invest in this Dinner Workshop system today.
You won't be disappointed
Yours for Bigger Winners, … More Often,



Dr. Erich
P.S. Everything is riding on what you do next! Not all extremely powerful sales skills take time and tremendous effort to acquire. This Dinner Workshop system is like Starbucks™. It is a no-brainer.
P.P.S. This Brand New Comprehensive Dinner Workshop system comes with:
The complete step-by-step instructions so you know exactly how to implement this Dinner Workshop quickly and painlessly.
2 CD's: one with the C.A. that helps you set up the workshop, and one of me interviewing doctors and how they use the system to get tons of new patients.
All the paperwork on CD ROM needed to implement this system on Monday and then skyrocket your practice so you can

flood your office with new patients

.
4 DVD's of doctors doing the most recent workshops. These are "LIVE" Workshops, and some of them make over $40,000 extra, every time they give one of these workshops and you can do the same.
Actual Powerpoint done for you 'click and play' used by some of these doctors.
P.P.P.S. SPECIAL BONUS OFFER: The first 57 doctors who invest in this "Dinner Workshop system" will also receive some additional FREE Gifts.
Bonus Gift #1 : 15 minute implementation consult with a qualified coach to help you implement this Referral Machine.
Bonus Gift #2 : Dinner workshop leadbox kit, where to get them, where to put them, the actual wording on lead form, step by step system to get thousands of new leads.
Bonus Gift #3 : DVD of Dr. Mace's marketing coordinator (Remember Dr. Mace had over 100 people show up at his dinner where he made 68 appointments) about how to use the lead boxes most effectively to get the extra leads. Also includes sample telephone calls to leads to get them to dinner.
Bonus Gift #4 : Dr. Erich's Gold Membership FREE FOR 2 MONTHS ($594 value)
Step 1: Action
Step 2:

Action II

Step 3: Action II (continued)
"We got 9 new patients from our first dinner, it's been an excellent source of New Patients "
Dr. Don A.
Enroll Now
All this for less than what you make on one single patient.
This is the best ROI (return on investment) in any chiropractic practice. Imagine for only $1,997 $1,597 (if first 57 to order) you can have all this plus all the bonuses. You have nothing to lose but everything to gain.
P.P.P.P.S. This Dinner Workshop system is like a MILLION DOLLAR SALES PRESENTATION because it gives you the confidence that you can rely on to bring in new patient after new patient and do it in only 30 minutes time, every two weeks. (Every week if you're an aggressive, go for it kind of doctor.)
There's NO WAY you can LOSE !
ORDER THIS REVOLUTIONARY NEW PATIENT GENERATING SYSTEM NOW!
BEFORE THIS SITE IS TAKEN DOWN!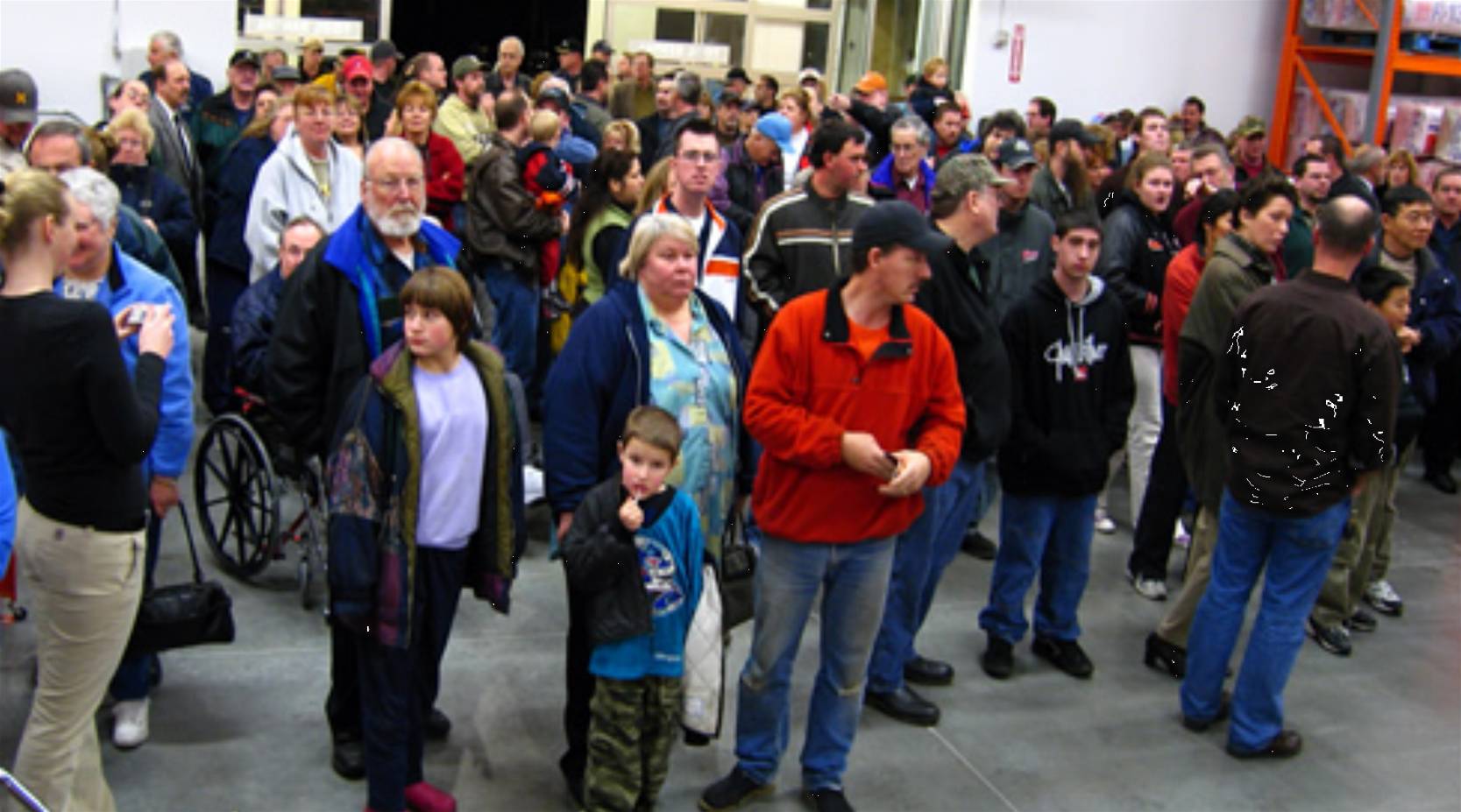 This workshop will end up being the most powerful
NP weapon in your arsenal.

Erich Breitenmoser, DC
Dr. Erich's Practice Wealth

Phone and Fax: (877) 808-6046
Info@PracticeWealth.com
If you like this site, check out
www.InstantPracticeWealth.com
Copyright © 2018 Practice Wealth Ltd, Erich Breitenmoser and www.practicewealth.com are registered trademarks of Practice Wealth Ltd. All rights reserved. Except for public domain material and electronic messages, all materials on any site owned by Dr. Erich Breitenmoser, Practice Wealth Ltd are protected by Federal copyright and are protected under treaty provisions and worldwide copyright laws. Materials contained in any part of this website may not be reproduced, copied, edited, published, transmitted or uploaded in any way without the written permission of Practice Wealth Ltd except as expressly stated in the Limited License provision in these Terms of Use, Practice Wealth Ltd does not grant any express or implied right to you under any of it's/his trademarks, service marks, copyrights or other proprietary information. Privacy Policy,Earnings & Income Disclaimers,Warranties, Disclaimer and Legal Rights